The volume is dedicated to the domestic exterior spaces
January 26, 2023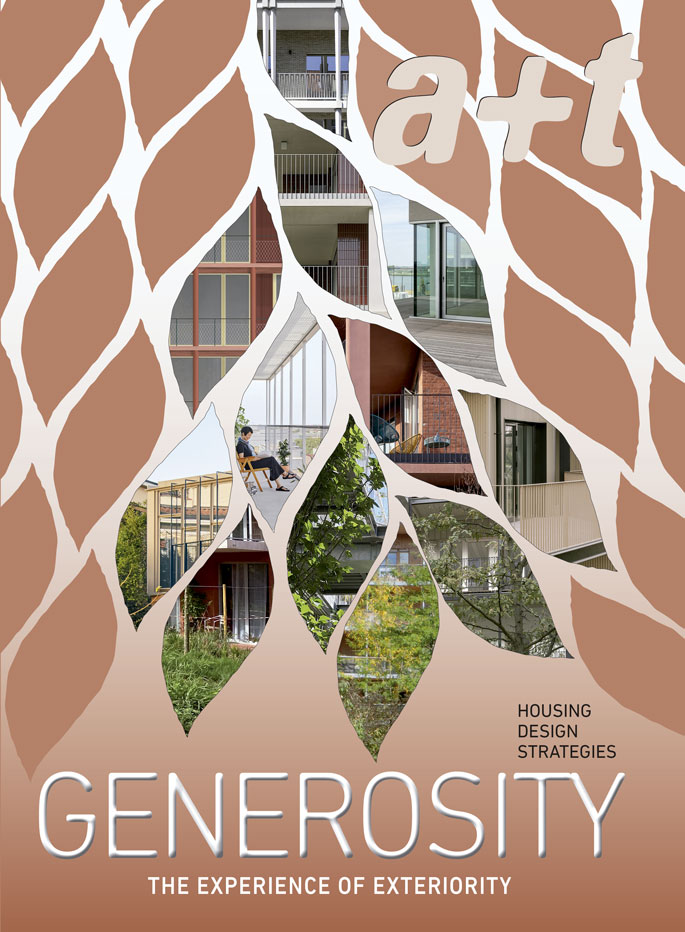 The second issue of the GENEROSITY series is devoted to strategies of domestic exterior space.
The different degrees of domestic exteriority were modulated over time through openings or closures, with one defining moment, when the envelope was released from its load bearing functions.
From a distance, the modernist façade has multi­ple readings and Le Corbusier's thick diaphragmed 'fourth wall' is not the same as Mies' fine curtain wall.
Contemporary domesticity plays with the creation of thresholds to extend the liveable domain outside the envelope.
The three-dimensionality facilitates the construction of liveable spaces within a thick façade.
Works by Caruso St John Architects, Atelier Kempe Thill, Vivas Arquitectos, Henley Halebrown, Schneider Studer Primas, Studio Woodroffe Papa, MIA2, ITCHstudio + Vincenzo Di Salvia, MVRDV, Flint and Duncan Lewis - Scape Architecture.
---
RELATED POSTS