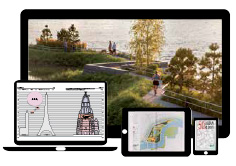 a+t ONLINE LIBRARY
SUBSCRIPTION / RENEWAL
Subscribing to the a+t Online Library allows access to all publications available in online version.
CONTENTS
a+t magazine from issue 29 (WATCH DEMO)
All the books (WATCH DEMO)
All the packs of cards (WATCH DEMO)

Housing Index (WATCH DEMO)
The Online Library will include all the new publications, as well as those which are in the process of digitization.
A search engine finds keywords in all publications (WATCH DEMO).
The Online Library is compatible with any computer or mobile device.
SUBSCRIPTIONS
Individual subscription (1 year)
Individual subscription (3 months)
Subscriptions are automatically renewed at the end of the set period, unless the user requests cancellation 10 days before the end of the subscription period. To cancel a subscription, please contact orders@aplust.net
How can I read online publications?
SUBSCRIPTION FOR INSTITUTIONAL ACCESS
Institutions interested in obtaining licenses for academic communities please contact:
orders@aplust.net to provide their range
of IP addresses to proceed with a free month trial
Online Library
Individual 1 year: 69 €
Individual 3 months: 25 €