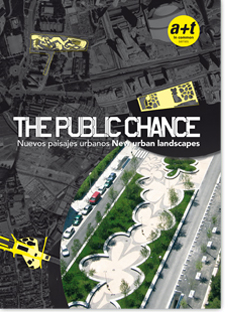 THE PUBLIC CHANCE
New urban landscapes
ISBN 978-84-612-4488-1
In Common Series
Aurora Fernández Per, Javier Arpa
Hard cover (32 x 23.5 cm)
English/Español
2008
420 Pages
Online version: 25.00 € How to read the online versions
If you wish the printed version, you can buy warehouse copies.
You can also access this publication by subscribing to a+t Online Library

The Public Chance is a visual analysis of 30 urban landscapes of opportunity. It is the first book published in the In Common series, which came about in 2005 in the pages of a+t magazine in order to express the publisher's concern for the good use and design of public space.