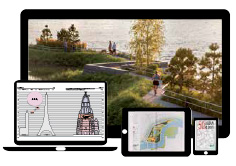 a+t ONLINE LIBRARY
SUBSCRIPTION / RENEWAL
Subscribing to the a+t Online Library allows access to all publications available in online version:
Housing Index (other thematic indexes will be added soon

)

.
Housing Index, a catalogue of 425 housing projects classified by Urban form, Unit Type, Unit Access, Users, etc, with which we can quickly locate any housing project published among all our publications and go directly to the whole project.The index will be updated with every new project.
See sample below
The Online Library will include all the new publications, as well as those which are in the process of digitization.
A search engine finds keywords in all publications.
It allows a single simultaneous access and is compatible with any computer or mobile device.
Duration: one year from the time of purchase.
How can I read online publications?
SUBSCRIPTION FOR MULTIPLE ACCESS
Institutions and firms interested in obtaining licenses for multiple access please contact
orders@aplust.net to provide their range
of IP addresses to proceed.
Online Library
Individual subscription: 69 €