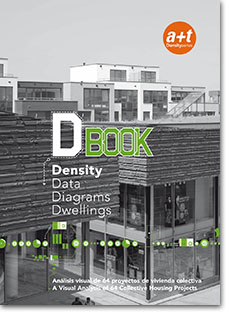 DBOOK
Density, Data, Diagrams, Dwellings
ISBN 978-84-611-5900-0
Density Series
Aurora Fernández Per, Javier Mozas, Javier Arpa
(32 x 23.5 cm)
English/Español
2007
440 Pages
Online version: 25.00 € How to read the online versions
If you wish the printed version, you can buy warehouse copies.
You can also access this publication by subscribing to a+t Online Library

DBOOK consists of 64 collective housing projects, analyzed and compared regarding their contribution to the dense city.
After the publication of Density, New Collective Housing, DBOOK is the next step in the dissemination of examples that encourage the compact development of urban centers.