THE PUBLIC CHANCE. Index
a+t
- July 16, 2008. 08:25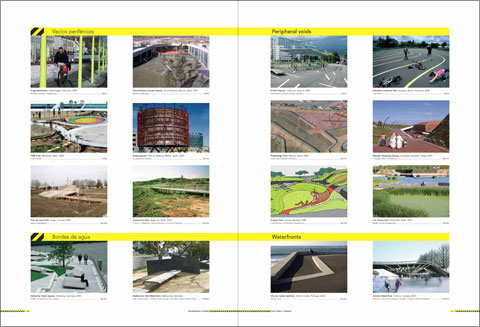 Index. Image from the new a+t book THE PUBLIC CHANCE. New urban landscapes
Related posts:
#1 Nuno
Se trata de una compilacion repensada editorialmente de los titulos de la colecion In Common similar a lo libro Density?
July 22, 2008. 14:28
#2 a+t
THE PUBLIC CHANCE realiza un análisis visual inédito sobre proyectos de espacio público y paisaje urbano. Un tercio de las obras analizadas en THE PUBLIC CHANCE se publican por primera vez en a+t, mientras que otras que estaban incluídas en la Serie In Common de la revista, han sido actualizadas y ampliadas.
July 23, 2008. 08:47