RCR Arquitectes. Library, senior center and inner block space. Barcelona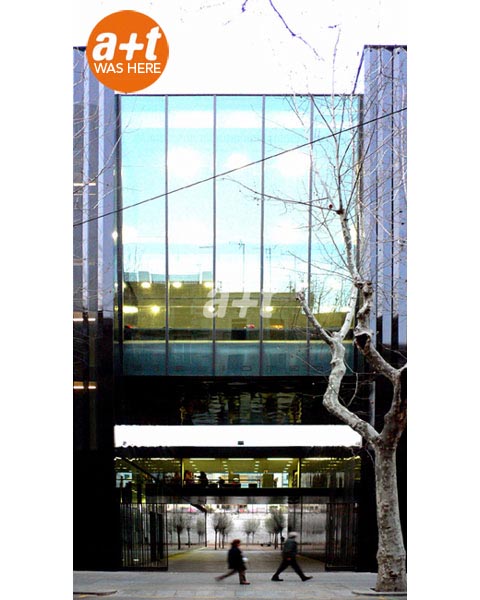 RCR Arquitectes. Library, home for the elderly and inner block space, published in Civilities II
The commitment of RCR to the use of one material like plate metal goes to its final consequences in the project of Sant Antoni. From the façade to the furniture, including the stairs, everything seems possible with good iron work.
The presence of the sombre material on the inside of the patio block contrasts the chromatic loudness of the rear side of the homes and makes a good couple with the packed down earth of the play patio. The lack of ground and the need to free up space for play means some sacrifices, like the fact that most of the classrooms in the centre are located in the basement. Nevertheless, the library rises in several volumes surrounded by light.

Pictures taken by Javier Mozas, available under request.
RCR ARQUITECTES
Library, home for the elderly and inner block space, 2007
Carrer Comte Borrell, 44-46, Barcelona

Published in a+t 30 Civilities II pp 48-61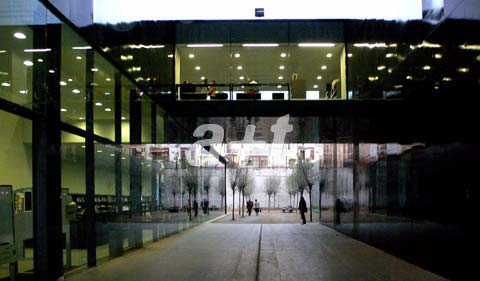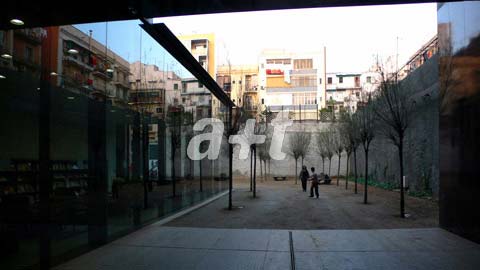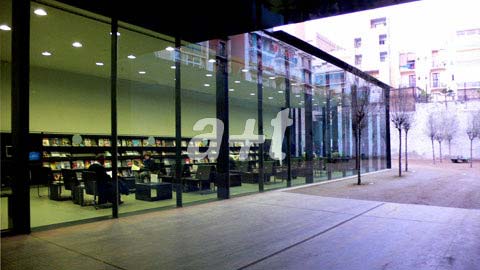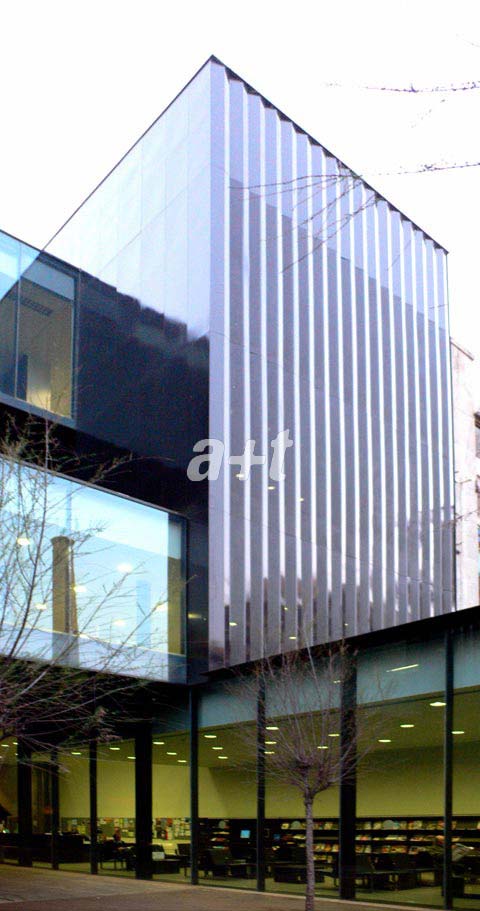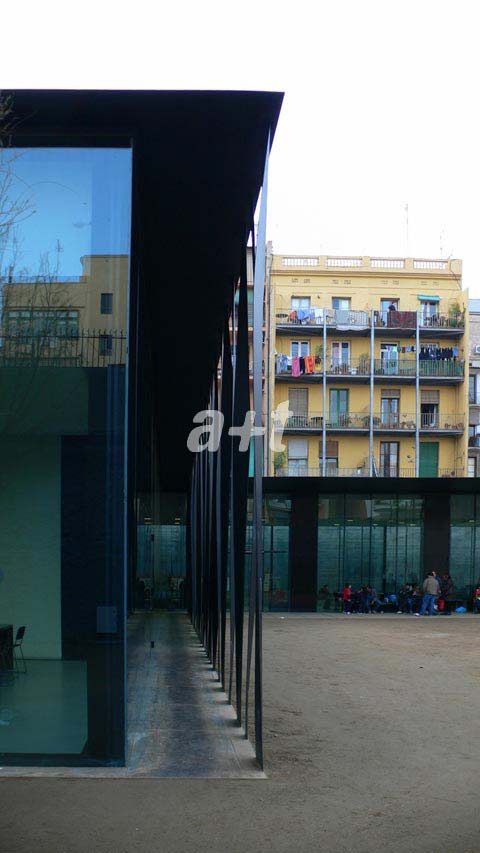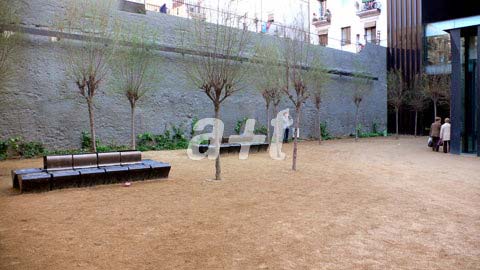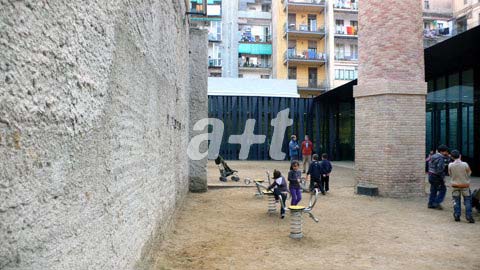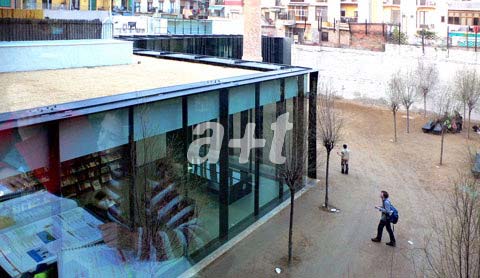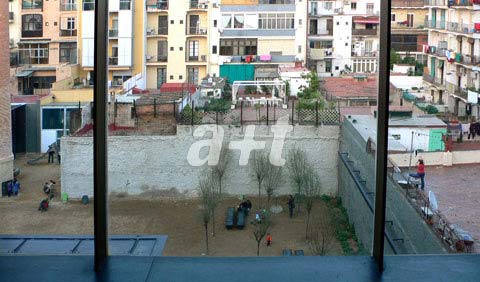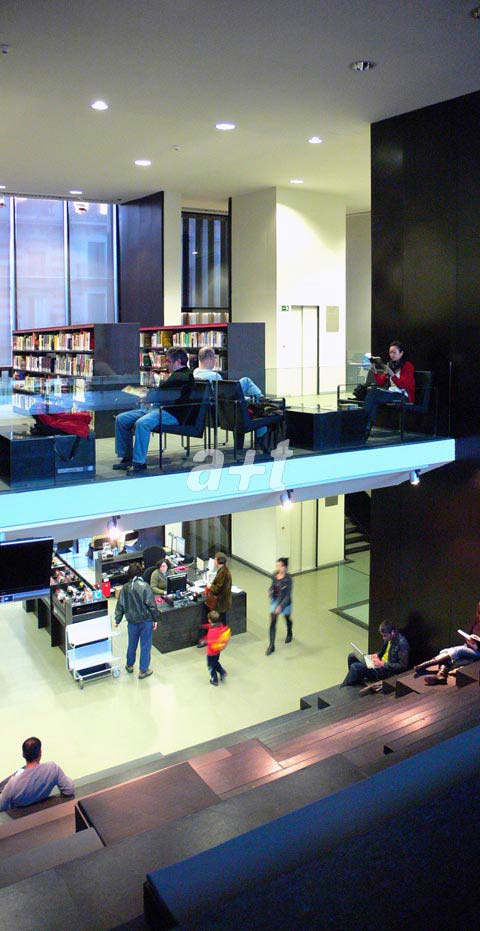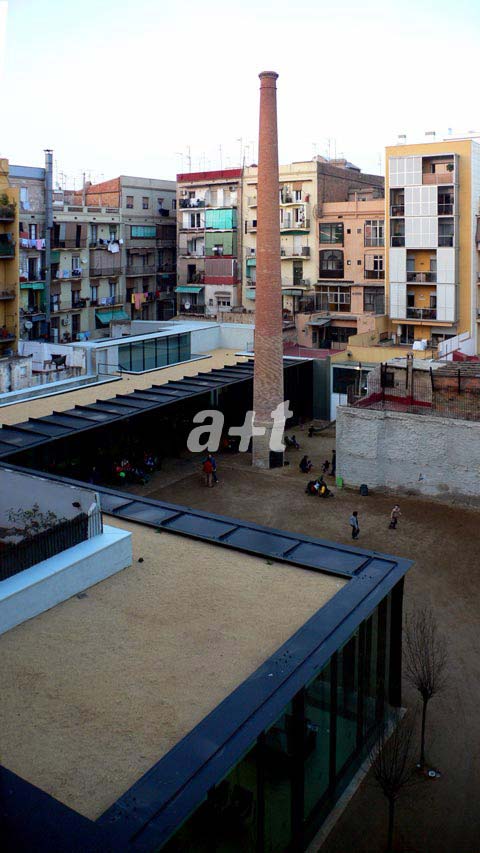 Related posts:
#1 Spyros G. Kaprinis
A very elegant library building indeed! Its aura is very Barcelon-ian and it just proves once again that RCR are always producing contextual and humane buildings of great and imminent architectural value! Spyros K.
February 12, 2009. 14:15