Why are we interested in density?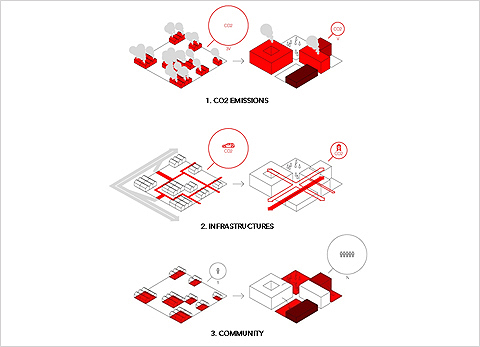 Image from the talk titled Density is Home. Illustration by Alex S. Ollero
Firstly, in terms of Carbon emissions it has been proved that the dispersed city, consisted of individual houses, is a bigger source of carbon emissions than the compact city. This is not only for the energy required for each house, but also for the emissions derived from the individual transport. Public transport is unaffordable because the population doesn't reach a critical mass.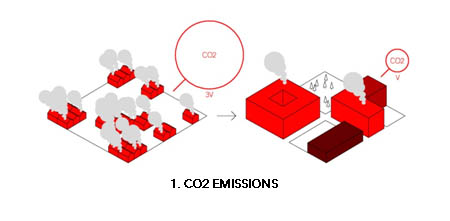 Secondly, road surfaces increase proportionally to the dispersion and convert rural land into asphalt. The proportion of asphalt needed to serve individual houses is, according to some studies carried out, of one sqm of road per one sqm of gross floor area, and the tons material needed for road and building could achieve in many cases the same proportion of 1:1.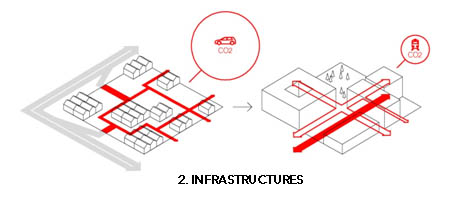 Finally, the compact city promotes interaction between citizens and uses, not only as neighbors but at a bigger scale, sharing facilities, amenities and public spaces.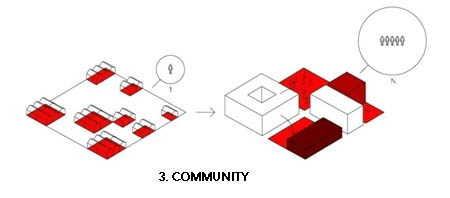 Related posts: