This is Hybrid. Post-war hybrids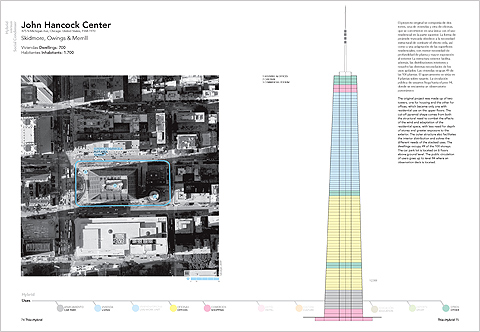 Pages from the book This is Hybrid
Hybrids are characterised by a mix of uses in the same project. It integrates different programmes which also have different developers, different management and, obviously, different users. This is to say that a hybrid can be as diverse as a city in users, use times and programme.
The article Hybrids versus Social Condenser, included in the book This is Hybrid, presents a selection of mixed-use buildings built between 1945 and 1975: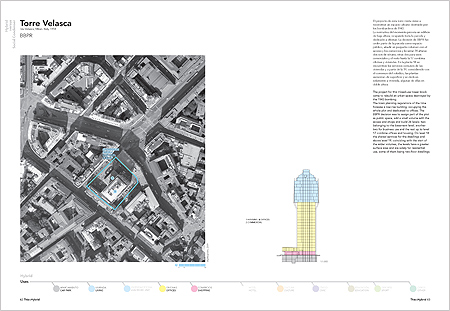 BBPR. Torre Velasca. Milan
The project for this mixed-use tower block came to rebuild an urban space destroyed by the 1943 bombing.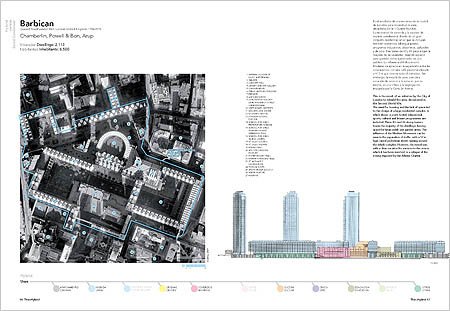 Chamberlin, Powell & Bon, Arup. Barbican. London
This is the result of an initiative by the City of London to rebuild the area, devastated in the Second World War.
Bertrand Goldberg. Marina City Complex. Chicago
A city within the city was the slogan used by the author to promote his mixed use complex. Marina City was the first high-rise residential project built in post-war Chicago.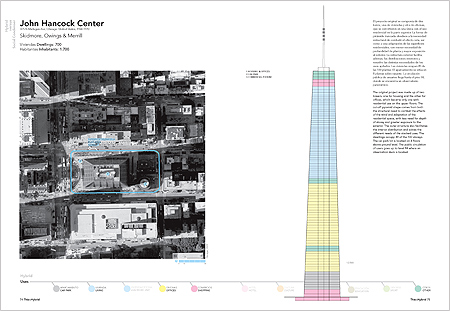 Skidmore, Owings and Merrill. John Hancock Center. Chicago
The original project was made up of two towers, one for housing and the other for offices, which became only one with residential use on the upper floors.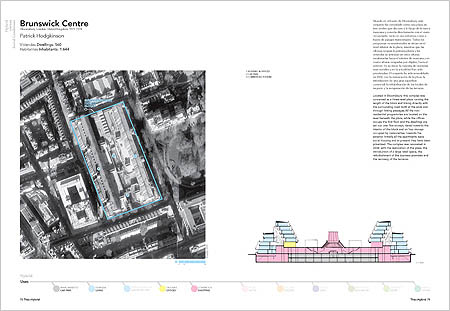 Patrick Hodgkinson. Brunswick Centre. London
Located in Bloomsbury, this complex was conceived as a three-level plaza running the length of the block and linking directly with the surrounding road, both at the ends and through linking passages.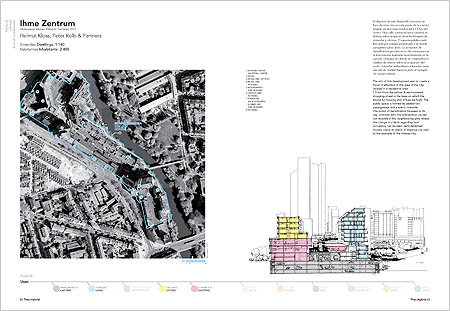 Helmut Kloss, Peter Kolb & Partners. Ihme Zentrum. Hannover. Germany
The aim of this development was to create a focus of attention in this area of the city, located in a residential area 1.5 km from the centre.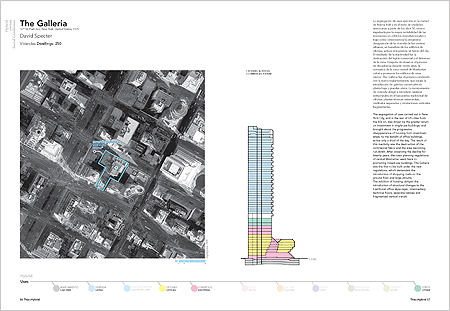 David Specter. The Galleria. New York
After observing the decline for twenty years, the town planning regulations of central Manhattan went back to promoting mixed-use buildings. The Galleria was the first to be built under the new regulations, which demanded the introduction of shopping malls on the ground floor and large atriums.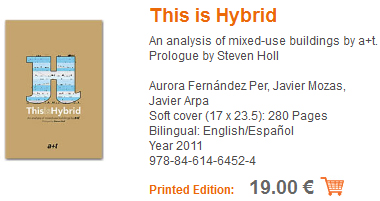 Related posts: