Studio Gang Architects. Aqua Tower. Chicago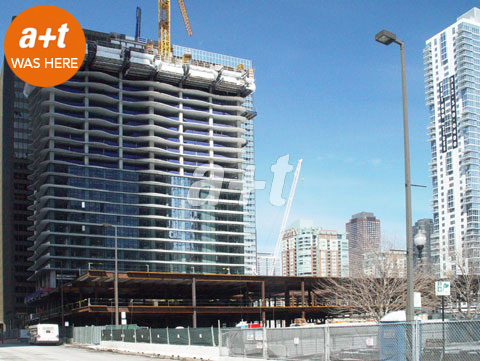 I took a few pictures of the Chicago Aqua Tower building (see Density projects), a skyscraper that includes a hotel, apartments, luxury homes, offices and public parking. This hybrid programme was developed on the 82 floors of the tower, the large base of two storeys above ground level, and five basement levels.
The complex is located in downtown Chicago, near Millenium Park, in an area currently being transformed, where numerous high-rise collective housing projects are being built.
Chicago, as well as other cities in the U.S., have recently seen the proliferation of collective housing buildings, often luxury homes, very near the central business district. It is still to early to say that we are witnessing a change in the tendency towards the suburban sprawl in American cities, but it does seem evident that living in the city centre is becoming more and more valued.
Pictures taken by Javier Arpa, available under request.

Published in Density projects (pp 354-359)
STUDIO GANG ARCHITECTS
Aqua Tower, 2004-2010
225 North Columbus Drive, Chicago, USA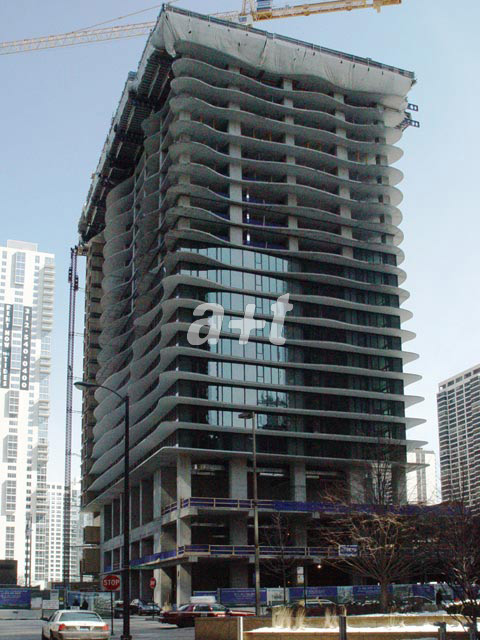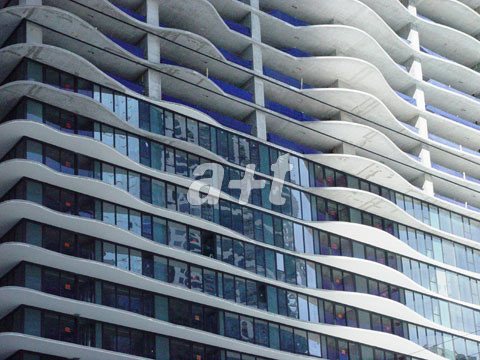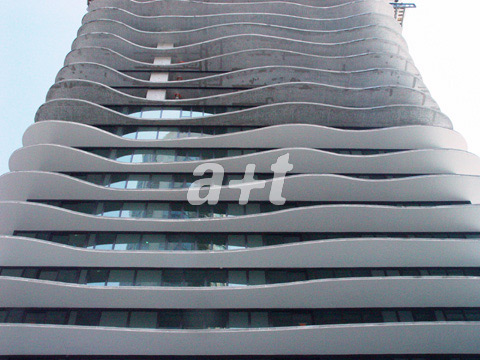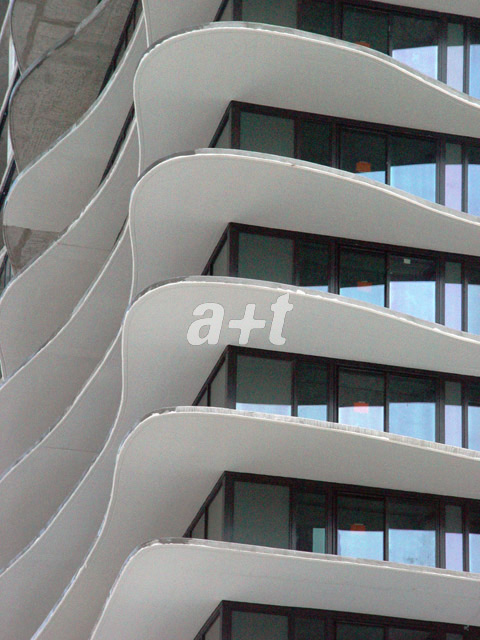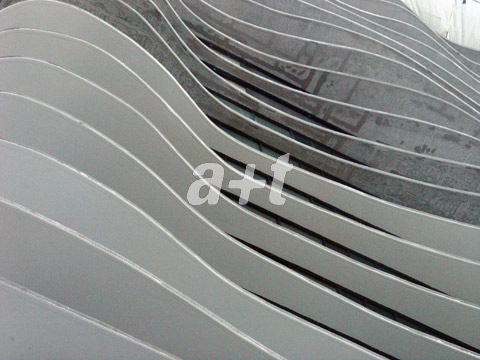 Related posts:
#1 Ludwig
Es cierto que en los últimos años se han construido numerosos edificios de vivienda colectiva en los centros de las ciudades de Estados Unidos, pero dudo mucho que esto implique ningún cambio de tendencia: los suburbios, o más bien los exurbios, siguen creciendo a enormes distancias del centro de negocios.
June 18, 2008. 16:50
#2 pancho chile
alguien sabe cuales son sus medidas de losas y altura de pisos, estoy en un trabajo para la universidad, analizando su estructura...gracias
July 27, 2008. 21:21
#3 a+t
Este proyecto está publicado en el libro Density Projects, donde podrás encontrar todos los datos referentes al mismo. Gracias.
July 28, 2008. 11:40