Melbourne CBD Waterfront. Birrarung Marr, Federation Square. Australia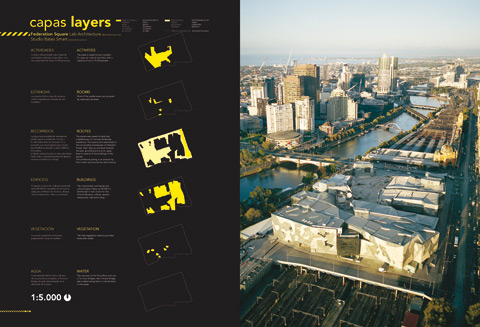 Federation Square (Lab Architecture, Studio Bates Smart) is the creation of a new urban order on a site that never existed. More than just a set of buildings, Federation Square is the new centre of cultural activity for Melbourne. The project demanded the design of a new civic square, capable of accommodating up to 35,000 people in an open-air amphitheatre, including cultural and commercial buildings. The cultural and commercial facilities combine for almost 44,000 m2. They comprise new spaces for the National Gallery of Victoria and the facilities of SBS radio and television, with numerous restaurants, cafes and a book and music store.
Birrarung Marr (Ronald Jones, Helena Piha) is owes its significance to its scale, proximity to the CBD and as a contemporary landscape development to extend Melbourne's renowned historic park network. Located at a former rail yard, the project comprises dramatic earth forms, formalised water courses, events and function spaces, children's play areas, feature display planting and linking bridge structures.
Pages from the project published in the book The Public Chance: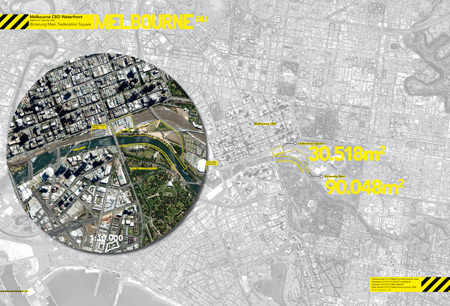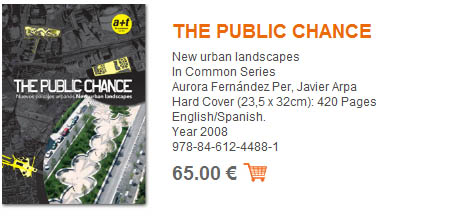 Related posts: