Frei Otto, Günther Behnisch. Olympic Stadium. Munich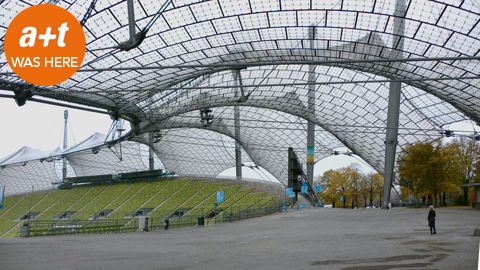 In a conversation which took place with Juan María Songel (GG Barcelona, 2008 p 91) Frei Otto regrets that the Olympic stadium roof could not be lighter, owing to the necessity to adapt it to a form previously designed by the winner of the competition, the architect Günter Benisch.

The engineer's desire was to achieve minimum impact on the park, like a veil laid over the hill. For the first time in his experimentation with cable mesh nets, the form was not generated by natural physical processes, but by a preconceived design.
Photos taken by a+t, available under request.
Frei Otto, Günther Benisch
Olympic Stadium
Olympiapark
Munich  1972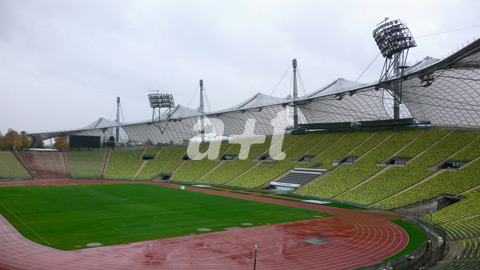 The roof is suspended from 12 articulated steel masts of varying heights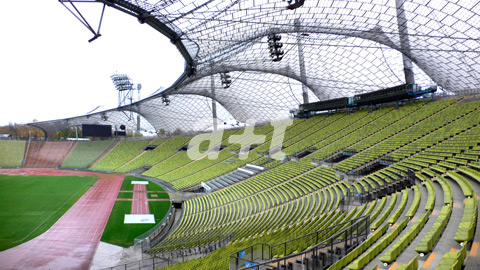 The roof has a surface area of 74,800m2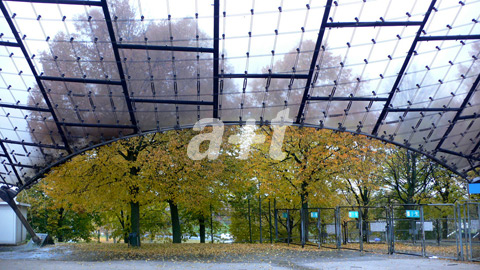 A network of rectangular mesh pre-stressed cables, spaced at 75cm in both directions and with a varying intersection angle enabling them to be accommodated to the curvatures of the roof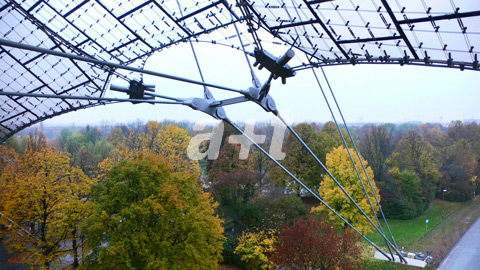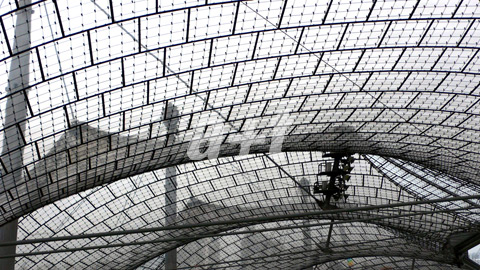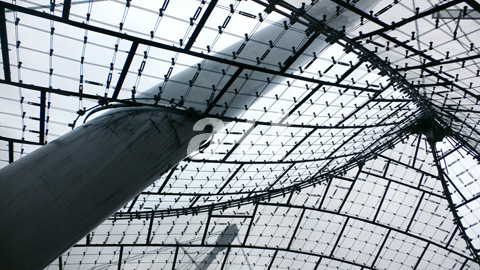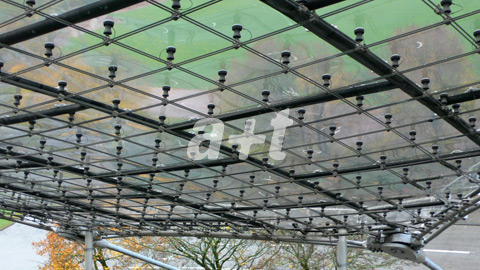 The roof covering consists of a 2.9 x 29 m, 4 mm thick sheet of PVC-coated polyester fabric. To avoid deformation caused by temperature change, it rests on neoprene pedestals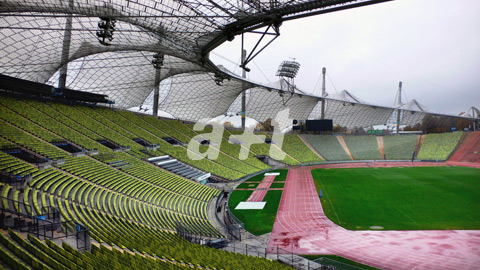 Given the lack of previous experience working with these dimensions, the authors made an initial 1:125 scale model. Later workshop drawings were made of the whole roofing surface on 1:10, thanks to a computer program developed for the occasion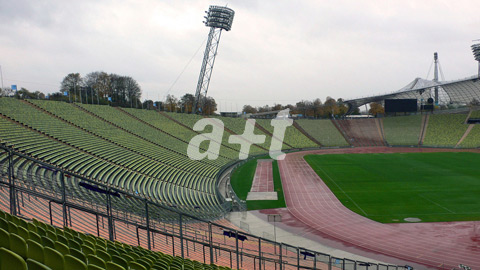 The original capacity was for 80,0000 spectators, later reduced to 69,000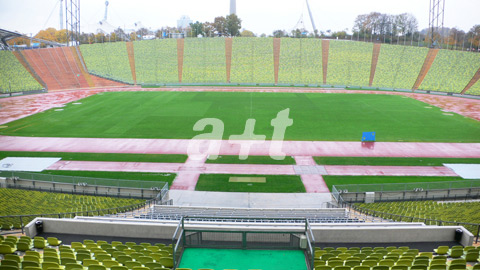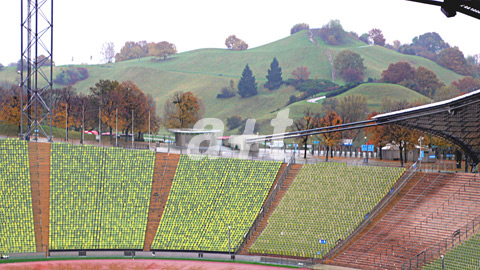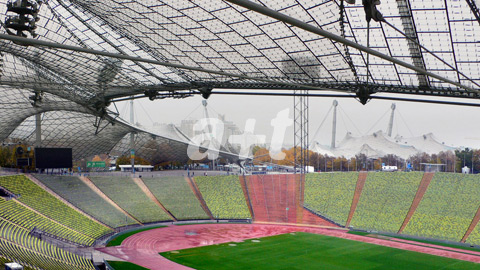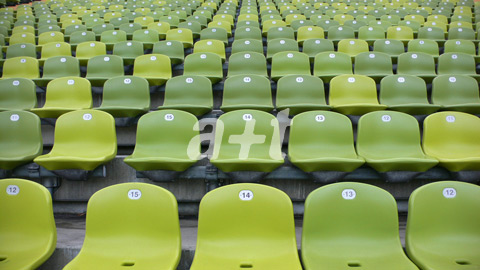 New seating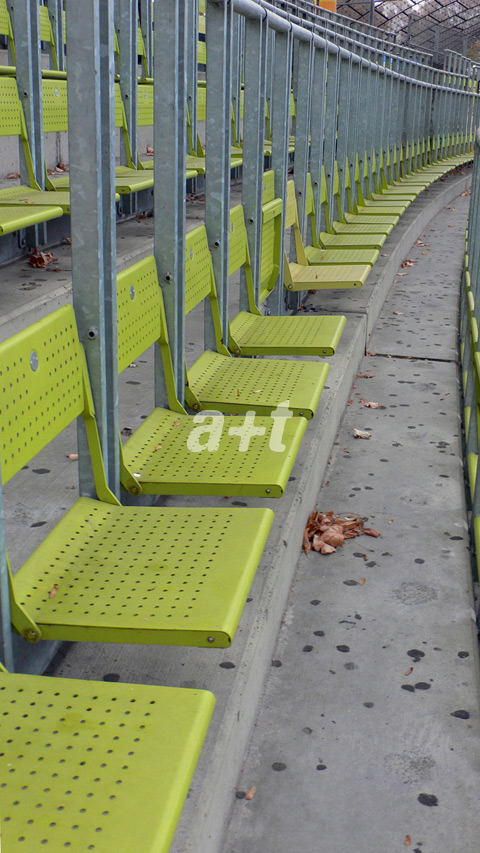 Original seating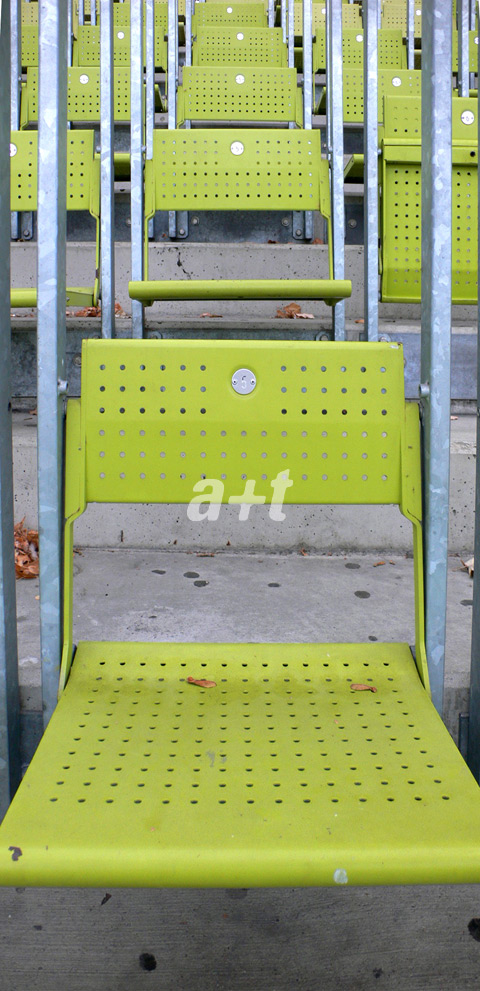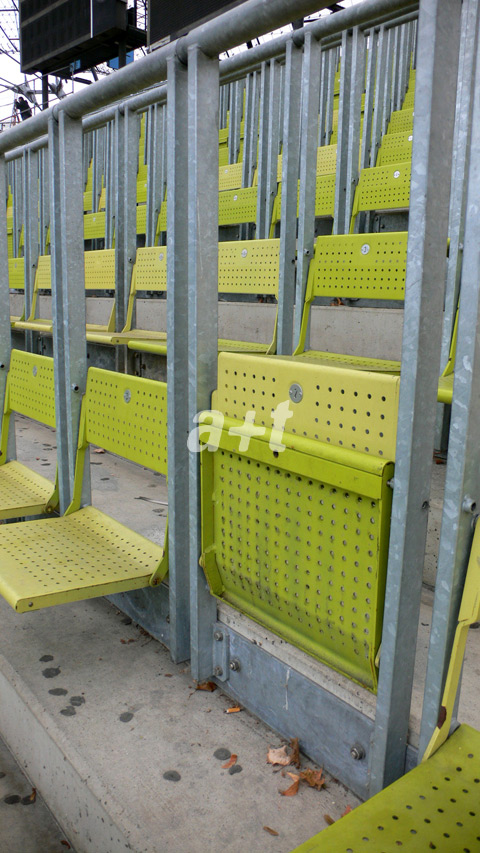 Related posts:
#1 MANUEL FELIX SANCHEZ GARCIA
Soy un gran aficionado a la arquitectura.Actualmente estudio historia del arte en la Universidad Compluitense de Madrid. Tengo que realizar un trabajo para una asignatura que se llama Tecnicas artisticas de la edad contemporaranea y he elegido la cubierta del estadio olimpico de Munich 72 (algo arriesgado ya que casí todo el mundo elige pintura o escultura)Me podriais decir si existe alguna publicación especifica dedicada a esta obra? y alguna publicación que explique de forma clara y sencilla como se fue levantando la cubierta? al y fin y al cabo no soy más que un aficionado y a veces cuesta entender algunos articulos sobre cubiertas ligeras. gracias
October 11, 2010. 09:33
#2 Robert
http://www.youtube.com/watch?v=LwY7H4glYS0. http://www.youtube.com/watch?v=ThTQiMzXteM Manuel. Esperamos que hayas encontrado información acerca de la manera de cómo instalaron el techo del Olympiastadion Munchen. Si no en la parte superior encontaras varios links de como lo hicieron. El primero es de un documental producido por ZDF en 1997 en ocasión del 25 aniversario de los Juegos y hablan acerca de la arquitectura de las instalaciones.El segundo es de un programa musical donde la cantante alemana Peggy March interpretando "Einmal Verliebt, Immer Verliebt" visita las instalaciones del Olympiapark en 1971.
May 22, 2011. 06:12