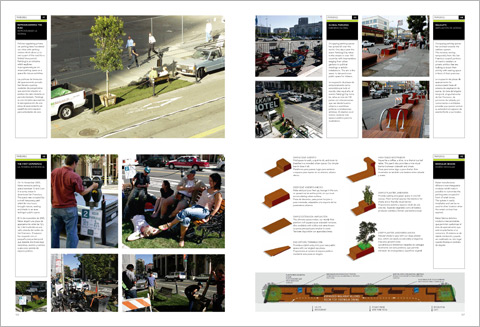 Project published in Strategy and Tactics in Public Space
Rebar, a group of artists, activists and designers implemented a small scale urbanist tactic in downtown San Francisco in the year 2005 called Park(ing). For two hours it occupied, with a lawn...
(more...)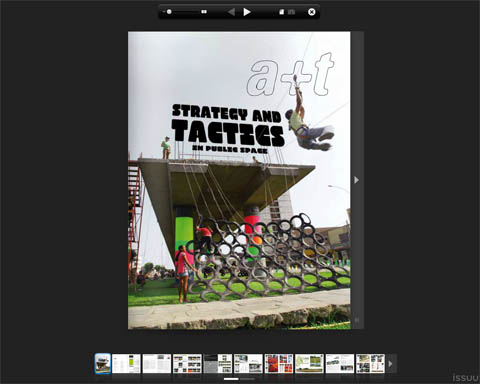 In the latest issue in the Strategy series, a+t extends its field of research to the system of tactics. While the first two issues in the series involved approaching the project through the strategies identified in it, Strategy and Tactics in Public Space aims to define the strategy in relation to the tactics.
(more...)