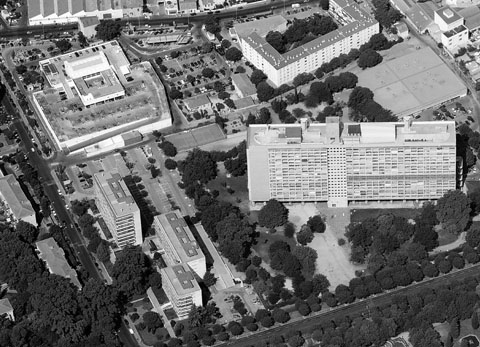 Project published in This is Hybrid
L'Unité of Marseilles was the first opportunity Le Corbusier had to build his machine à habiter, basic prototype of his green highrise city, with all the services vertically integrated.
(more...)
Author of the videos: TV5 MONDE
Project published in Hybrids III. Residential Mixed-Use Buildings
The article Hybrids versus Social Condenser published in Hybrids III Residential Mixed-Use Buildings makes a comparative analysis between hybrids and social condensers. It includes a selection of buildings constructed between 1945 and 1975. Unité d'habitation, by Le Corbusier and P. Jeanneret, is one of this buildings.
(more...)