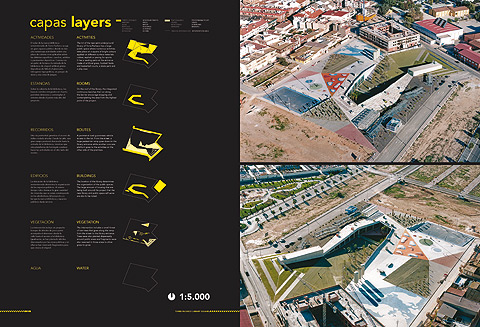 Añadiendo multifuncionalidad al programa tradicional de una biblioteca, el proyecto propone nuevas formas de acercarse a la lectura. A las habituales salas se suman...
(más...)
a+t
- July 16, 2008. 08:25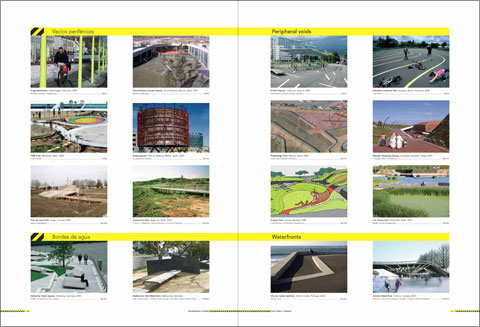 Sumario. Imagen del nuevo libro de a+t THE PUBLIC CHANCE. Nuevos paisajes urbanos
THE PUBLIC CHANCE el nuevo libro de a+t sobre espacios públicos, que saldrá a la venta en los últimos días del mes de julio de 2008, es un análisis visual de 30 paisajes urbanos situados en escenarios de oportunidad.
(más...)
a+t
- May 30, 2008. 19:15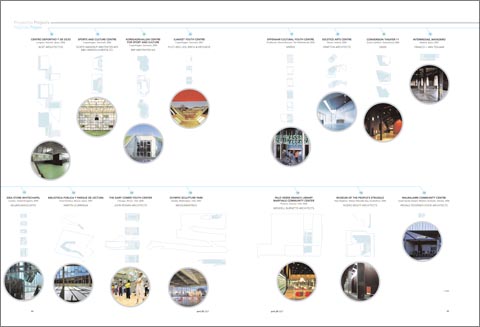 Civilities podría traducirse como normas cívicas y también es la suma de civic + facilities, que significa equipamientos comunitarios, edificios para el ciudadano. Bajo este nombre se inicia la nueva serie de a+t, que intentar aportar otro enfoque sobre la vida en común y las arquitecturas que hacen latir la sociedad. Están incluidas todas las construcciones y programas que impliquen relaciones compartidas, roces de actividades e intercambio de experiencias.
(más...)